Kaito (aged 11) – Full Boarder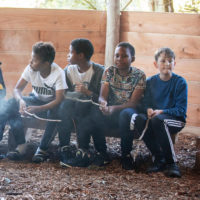 "I have been boarding since I was 7. I am from Nigeria and my parents moved to the UK when I was 7. My home is only 20 minutes away from school but my parents travel a lot for business. Staying in the boarding house is like having a sleep over with friends and I really like how there is always someone to talk to. There are lots of activities after school and my favourites are dodge ball and basketball.
"My week is very busy and there isn't much time to feel homesick. The staff are like family and are always there when we need them. I always look out for the new or younger boarders to make sure they are ok."  Kaito
At the weekend, we go on trips and my favourite is Alton Towers. We stay overnight and make the most of the entire weekend. On Saturday mornings, I have two Enrichment activities and after lunch, I have free time to play outside or relax for a while. After our Prep and tea, we sometimes watch a film, play a board game or chat. Tuck night is one of my favourites. My bed time is normally at 8:30pm and I always read for 15 mins before lights out. Saturday bedtime is a little bit later because there is no school the next day."
Teddy (aged 13) – Weekly Boarder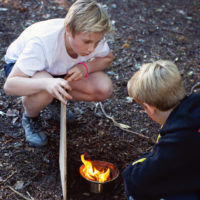 "I have just started as a weekly boarder because I will be boarding at my senior school next year and I wanted to find out what boarding was like and if I would enjoy it. I do – its great fun! I especially like the after-school activities (my favourite is swimming) and being with my friends. I also like being able to go home at the weekend and see my family.
"The staff are amazing. They are good fun but also help with school and personal stuff if you need advice."  Teddy
Top Year pupils have extra privileges and go to bed later than the other boarders. There are lots of different year groups from age 7 to 13 and a mixture of boys and girls. I get along with everyone."
Scarlett and Isabella (aged 10) – Flexi Boarders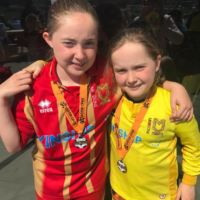 "Lots of friends, lots of sports, lots of fun. The best thing about boarding is that we are all one big family. We are with our friends all the time, so there are always things to do … and the teachers are really cool!
"We play football and rugby, go swimming and golfing, we do design & technology and art, go climbing in the woods, play tennis, chess and board games. Last term we did a theatre production course and now we're building the scenery for The Lion King."  Isabella and Scarlett 

 
Boarding makes us more responsible, better organised and tidier. We have to look after ourselves and each other – if one of us is feeling sad or upset, we talk about it and try to help. Our house parents are so nice and really kind. We can go to them at any time with problems or worries."