A very warm welcome to Swanbourne House. This is an incredibly special school that incorporates the best traditions of a prep school education with a focus firmly on the future.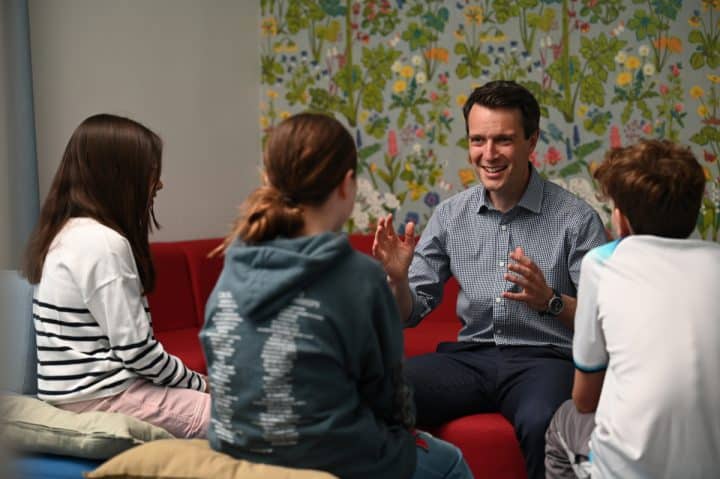 A prep school is, by its very nature, there to prepare children. This is a role that we take seriously and in a world that is evolving in so many ways, you might well wonder how we go about this. It won't surprise you that providing the most solid of academic foundations is high on the list, as is the co-curricular world of sports, clubs, expeditions and activities. Music, art and performance are also integral parts of the education here. Throughout all of this – and of overriding importance – we are developing the skills and character that the pupils under our care will need to thrive and prosper.
Outstanding pastoral care is vital and this is not something else we add to the plate. It is the plate and the bedrock upon which everything else is built. Swanbourne House is a happy school where the children are comfortable but challenged, nurtured and stretched and it is also an environment in which they learn how to deal with success and disappointment.
The family ethos of Swanbourne House is vitally important to me. My wife, Emily and I live in the school grounds with our three children who all attend the school and we are wholeheartedly invested in all aspects of the education on offer here. 
I hope that this website gives you some idea of the breadth and depth of what we offer but I can assure you that it only scratches the surface. The only way to truly appreciate Swanbourne House is to visit and see first hand the magic going on in and out of the classroom, the beautiful surroundings and the inspirational teachers. I would be delighted to welcome you so please do get in touch to arrange a visit. 
Mr Nick Holloway,
Head at Swanbourne House School