Blog - Boarding at Swanbourne House School
Monday 3 Aug 2020
The team here at Swanbourne House School are passionate about creating the best boarding experience.
Our expertise, facilities and grounds means the school has become first choice boarding school for many families locally (from Buckinghamshire, Northamptonshire, Oxfordshire, Bedfordshire), nationally (particularly with our handy proximity to London) and internationally (we welcome pupils as far afield as China and Australia, as well as from throughout Europe).
There are many reasons to choose boarding at Swanbourne House School. In this blog, we look at just 5 of them…
1 Grounds

Swanbourne House School is set in 55 acres of stunning Buckinghamshire Countryside. With big open spaces, sports fields and woodlands, the Boarding House is an energising and inspiring place to live during the term. Wildlife that can be seen on a daily basis includes red kites, deer, woodpeckers, pheasants and herons (as well as the local cow herd from the nearby farm!). The grounds are used extensively by boarders, with everything from weekend treasure hunts to evening cricket practice and toasting marshmallows in the outdoor classroom.
2 Location
Swanbourne House School is located just twenty minutes from Central Milton Keynes, with easy access to the M1 and A5. We sit within easy driving distance of Buckinghamshire, Bedfordshire, Oxfordshire, Hertfordshire, Northamptonshire and Cambridgeshire. Milton Keynes Central train station has direct trains to London Euston taking around just 30 minutes. We're also under an hour from Heathrow Airport and 40 minutes to Luton Airport.
3 Facilities
In the last couple of years, the school has invested significantly in the Boarding House Facilities. New beds and redecoration of the dorms as well as complete refurbishment of the bathrooms, has created a modern and comfortable home-from-home for the boarders.
4 Flexibility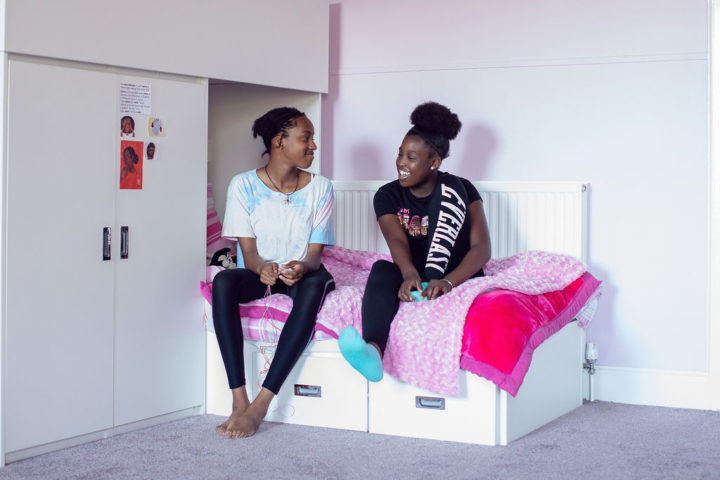 At Swanbourne House School, we offer flexibility in how our boarders stay with us. We have boarders who stay the whole week, boarders who stay just the weekdays and flexi-boarders who stay a few nights a week. Friday nights are particularly busy (and lots of fun too!)
5 Trips
Most Sundays, our Boarding House Team take the boarders out for a trip. Being so close to the modern and thriving new town of Milton Keynes, there's always something exciting to do. Trips have included go karting, sledging, the cinema, bowling and trampoline park, as well as further flung visits such as to the Natural History Museum in Tring and an annual trip to Alton Towers.
Further information
More about boarding at Swanbourne House
Blog – Boarding at the weekends at Swanbourne House
Swanbourne House School is a co-ed prep day and boarding school in Buckinghamshire. Find out more about boarding at Swanbourne and our progressive approach to academics and enrichment by arranging a visit here. You can also call 01296 720264 or email admissions@swanbourne.org to speak to a member of our admissions team.