French Theatre trip
Saturday 26 Mar 2022
French theatre trip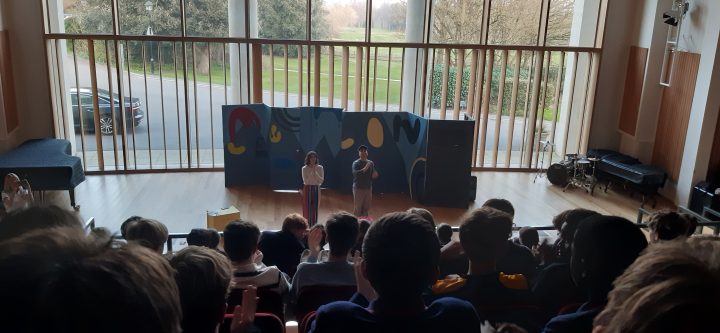 Recently , Yr8 and 7S were invited by Stowe's MFL department to watch a French play, performed by professional French actors from the Onatti company. "Mon père ne me comprend pas" is an absolute gem of a play. When Hélène doesn't get what she wants for her birthday she wishes for better presents, better family, in fact better everything! When her wishes start to come true she regrets being so greedy and misses normality.
This was a chance to be immersed in the language, outside the classroom. Students made the most of this opportunity to watch live French theatre. After the performance, they were proud (and maybe relieved) that they had been able to understand the actors. They enjoyed the storyline, the clever use of technology and thought it was funny and relatable.
We thank Stowe for the invitation to join their students to watch the performance. Merci beaucoup!
Swanbourne House is a private day and boarding school, near Milton Keynes for children aged 4 – 13 years. Foundation places for September 22 are now being booked. To discuss admissions and to arrange a tour, click here.