Mr Nick Holloway appointed as new Head
Monday 7 Nov 2022
We are delighted to share the news that Swanbourne House has appointed Mr Nick Holloway as Head.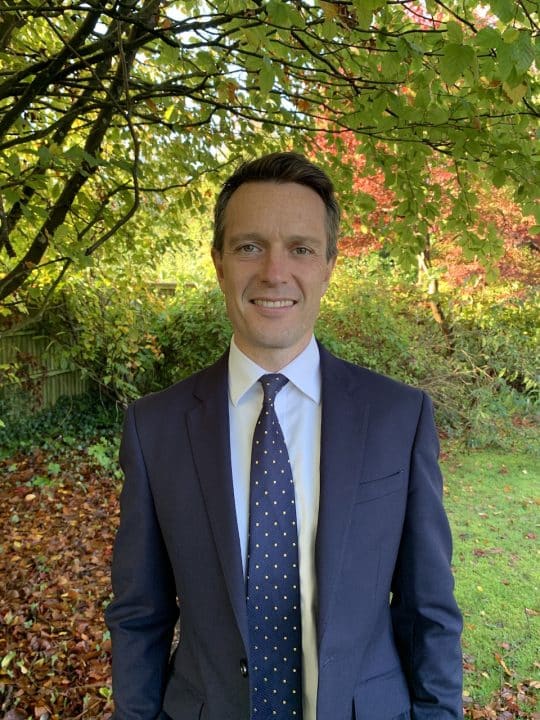 We are delighted to share the news that Swanbourne House has appointed Mr Nick Holloway as Head.
Mr Holloway was educated at Canford School and Newcastle University where he read Archaeology. Before moving into teaching, he worked for HBOS PLC (subsequently part of Lloyds Banking Group), based in London and Edinburgh. After 12 years in finance, he changed career and joined Cothill House in Oxfordshire in 2013 and immediately found his vocation. During his four years at Cothill, he was Head of Science and heavily involved in Boarding, Sports and Outdoor Education. In 2017, Mr Holloway moved to take up the position of Deputy Head Pastoral at Brambletye School in Sussex and was promoted to Deputy Head in 2020. He works across all operational and strategic aspects of the School. He has also been a Governor of Canford School for the last five years and is a keen sportsman, particularly hockey and tennis, and an outdoors enthusiast who enjoys mountaineering and sea kayaking.
Joining Mr Holloway at Swanbourne House will be his wife, Emily, and three children. 
He will be working closely with the Swanbourne team over the next two terms, before joining the School, to ensure a smooth transition and he is particularly looking forward to being able to draw on the experience of the Senior Leadership Team. Until September, Swanbourne will continue to be led by Simone Mitchell, Deputy Head and Acting Head.
Nick says "It is a great privilege to have been asked to lead Swanbourne House. I am incredibly honoured to be the next Head and Emily and I are excited about joining the vibrant school community. I look forward to working closely with the staff, pupils and parents to promote and enhance the values and the ethos of the School and further develop the educational experience of the pupils. Prep schools are amazing places and I am committed to developing the exceptional all-round education offered at Swanbourne House." 
Mr Holloway will begin his role at the School in September 2023.