Music at Swanbourne House School
Monday 13 Jul 2020
Mr Phillips, our Director of Music and Co-Director of the Arts at Swanbourne House School, independent school in Buckinghamshire, talks about the importance of music in education and the Swanbourne approach.
"There has been much recent study on the benefits of learning to play a musical instrument. The multiple benefits of the mental challenge and the discipline required can be quite incredible. The precise and practical movements we use when learning and playing creates significant activity in the brain – listening to music has been shown to increase brain activity, but playing takes the activity to another level. Multiple areas of the brain light up, with the visual, auditory, sensory and motor areas all engaging to process super-fast sequences. The fine motor skills and creativity required result in the precise, mathematical parts of the brain working in tandem with the creative side. This 'workout' for the brain can strengthen learning and problem solving skills in other areas of life, both academic and social. An ability to plan and a strong attention to detail are common attributes of musicians.
Music is an integral part of school life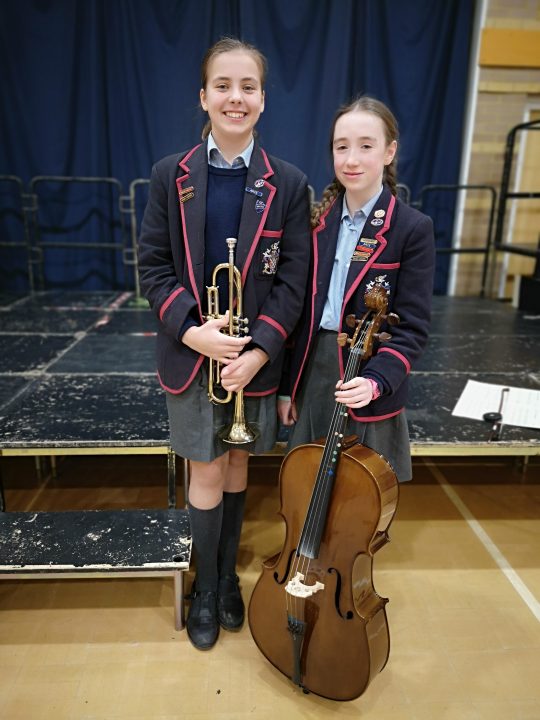 Music can play a central role in shaping personal, social, cultural and creative identity. Learning through performance and expression allows children to cultivate their passions and talents as well as providing limitless opportunities for sharing thoughts and feelings.
That's why music at Swanbourne House plays an integral part of school life for every child. We showcase over 80 performances every year for all children to put themselves forward to perform – whether they have had 2 lessons or 222 lessons! Productions at the school this year have included large-scale performances of The Lion King and Grease, all supported with professional set design, lighting and sound. Giving opportunities to perform and helping develop a life-long love of music is something we're passionate about providing to every child.
Music gives confidence
The key thing that we think learning music gives children, as well as the understanding and appreciation of it, is confidence. An essential soft skill, which is so hard to teach.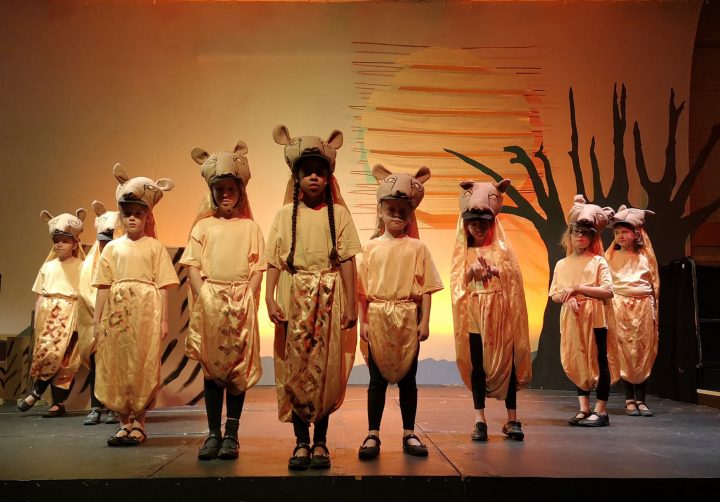 Class music lessons taught by specialist staff from an early age involve listening, appraising, composing and performing skills. The broad musical curriculum encompasses all areas of music, learning not just about the technical side of all elements of a piece of music, but really diving into the emotional too – how do we feel when we listen to a piece of music? We look at this across the musical spectrum, from Bach to Bernstein, Chopin to Coldplay.  We believe that children learn best by being able to explore practical music-making themselves – with the focus on fun!
Covid-19
The Covid-19 pandemic required us to adapt and look at how we could continue to progress the pupils' music lessons remotely. Normally we offer over 165 individual music lessons every week. We put into place a system where the vast majority of individual lessons could take place via Zoom and pupils have been able to continue their music development into lockdown.
Remote learning of music is not easy with issues such as technical lags, but the pupils have worked incredibly hard and we've been delighted with progress under the circumstances. In class, remote learning has given us the chance to use more online composition programs and apps, such as BandLab and GarageBand. We also created a Virtual Summer Concert (below), as we were not able to gather for what would normally be the culmination of our musical year and celebration of  musical life at Swanbourne.  
At Swanbourne House the music curriculum aims to engender a lifelong love and appreciation of music, at a time when music education across the country is under threat within our education system. Whether through listening, composing or performing, children at Swanbourne are invited to explore the world of music, developing a theoretical understanding of the elements of music through practical means."
Find out more about Music at Swanbourne House.
Article first appeared in All Things Business.
To discuss admissions and arrange a tour, call 01296 720 264 or email admissions@swanbourne.org
Swanbourne House School, Independent Day and Boarding Co-ed School in Buckinghamshire, near Milton Keynes and Aylesbury.