Scoliosis Association (UK) Bake Sale
Friday 22 Nov 2019
Led by Kitty W, Mrs Becker's Personal Tutor group have been busy organising a bake sale in aid of Scoliosis Association (SAUK).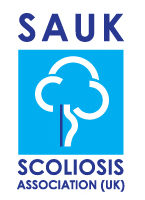 On Monday, the gathered school Assembly were given a thoroughly impressive and well thought out presentation outlining the medical condition, scoliosis. Scoliosis is a sideways curvature of the spine that occurs most often during the sudden growth just before puberty. Kitty told the school all about living with scoliosis and answered a number of questions from children and staff.  Huge congratulations to Kitty on receiving the Head's Award for Outstanding Contribution to School Life.
Mrs Becker managed to incorporate Kitty's bake sale into part of a PSB assessment for the 11s, putting their mathematical and entrepreneurial skills to the test as they planned their event. From baking the goods themselves to running the stall this morning it has been a huge success, congratulations for raising a fantastic £212.10 for a great cause! 
A special mention also to Mrs Smith, who kindly managed to persuade Tesco to donate all the ingredients free of charge.