BLOG: Technology Assisted Learning
Thursday 23 Apr 2020
Swanbourne School House is passionate about embracing innovative approaches to learning that help pupils thrive. This is something seen in action in the Maths lessons of Mr Toyer…
Mr Toyer, an Apple Distinguished Educator, uses technology enhanced learning in the classroom to create exciting and dynamic lessons for our fast-paced digital age. Using iPads, each student has the opportunity to discover new ways of using technology to assist their understanding.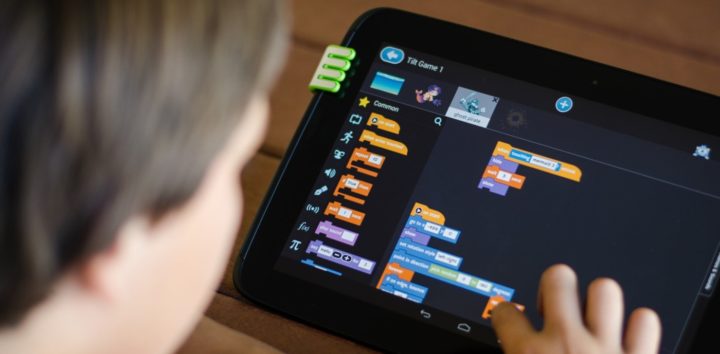 Structured templates are created in the Book Creator app and shared to each iPad and the students log in to their own unique online portal in the app Showbie (the work can also be accessed from other devices and platforms).
Mr Toyer can then individualise each student's learning on the iPads by sharing content for both in the classroom and at home. These 'story' templates create workflows that the students can follow, share their answers, show their work, and even add audio and video to show their understanding. Mr Toyer can then mark the work on his portal, adding audio/visual annotation that the students can reference to aid learning.
The online portal also creates a 'digital backpack' – a repository of workbooks, markings and mock-exams that can be easily accessed anywhere. Recently, students have been able to take part in lessons (albeit it in a different timezone!) in Australia, China and Singapore. Students can take pictures of their paper workings (and edit digitally) and ask questions when away from the classroom. The digital tools creates dynamic lessons where work can be submitted for feedback at key points in the lesson as well as at the end.  
Within the classroom, Augmented Reality posters are found throughout. Students create traditional posters that sit on the walls but, when viewed through an app on the iPad, the posters come alive showing previously recorded videos by students. These videos explain in more detail the subject of the video, helping give more insight on the principles of the poster. Those who create the augmented reality films benefit from creating content where they explain the subject, helping the learning process even more. Mr Toyer can also create virtual displays for lessons, with different displays for different classes presented digitally all around the classroom when viewed through the iPad.
Find out more about Academics at Swanbourne House