Year 8 Dorset Trip
Saturday 18 Sep 2021
What a fantastic 3 days on the Jurassic Coast.
On Wednesday 15th, we left Swanbourne House and drove to the sunny Dorset coastline. When we arrived in Swanage, the pupils had to collect data on 'How Swanage Caters for Tourists'. They carried out three methods of data collection; questionnaires, service tallies and land use surveys. They carried these out with maturity and resilience. After a yummy tea of pizza, chips and chocolate cake, we went to the classroom to complete some graph work on the data we collected. 
On Thursday 16th, we went back to Swanage to complete some physical geography fieldwork. The pupils investigated the impacts of longshore drift on the beach and how effective the groynes have been. After our lunch, we drove to the impressive Durdle Door and Lulworth Cove. Here we completed some field sketching of the coastal landforms. It was a long hard walk on a windy day but the Swanbourne pupils did me very proud!
Day 3, the final day, we visited Studland Bay to look at the species bio-diversity along a sand dune succession. In groups, the pupils used quadrats to analyse the species diversity and percentage of vegetation coverage, the wind speed and the gradient over a section of the sand dune. Another fantastic effort by SHS pupils. What a great way to end our trip to the Jurassic Coast!
Thank you to Mr Kirk, Mr Heaven and Mrs Caddick for all their help and a big thank you to all the Year 8 geographers & scientists who worked their socks off!
Mrs Markey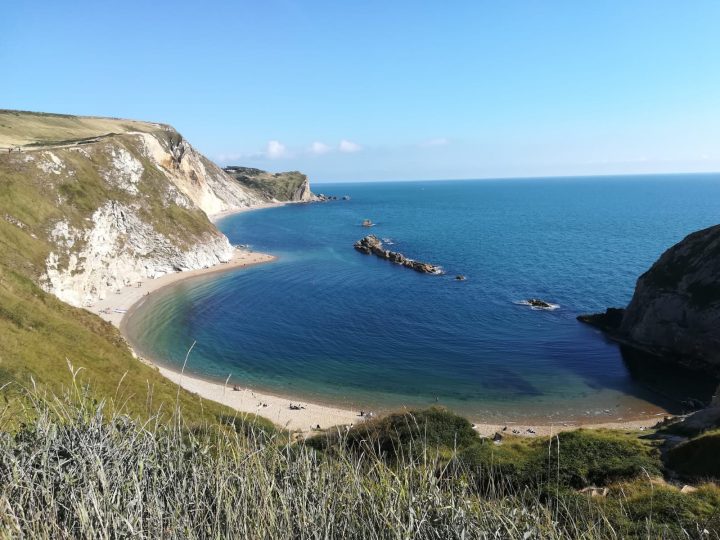 Swanbourne House is an independent day and boarding co-ed prep school in Buckinghamshire, near Milton Keynes and Aylesbury. To find out more on admissions and to arrange a private tour, please click here.